Journal of Autonomous Intelligence is a peer-reviewed interdisciplinary journal that publishes especially original research and review articles covering all aspects of autonomous intelligence with emphasis on artificial intelligence and robotic self-learning. The journal seeks to disseminate findings in the domain of autonomous intelligence by featuring the latest advancements in the field and state-of-the-art theories, techniques and implementations. It aimes at bringing the scientific discourse and discoveries to a wide international audience by being a platform for scientists, engineers, researchers and academicians to share, discuss and advocate new issues and developments in the diverse spheres of Autonomous Intelligence. More details, lease click Focus and Scope.
Editor-in-Chief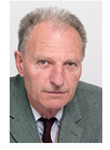 Prof. Michel Cotsaftis
Prof. Michel Cotsaftis currently works at the Faculty of Engineering, ECE Paris Graduate School of Engineering. Michel does research in analysis, applied mathematics and condensed matter physics.
There were 247 articles published or co-authored in international peer-reviewed journals. Most recent publication is "Elements of decisional dynamics: An agent-based approach applied to artificial financial market" (March 2018). This is part of a new research chapter concerning system autonomy based on the understanding of the level of freedom (measured by the "size" of the function manifold it covers with its workspace) a system can reach with its own resources (very limited for mechanical system, much better for physico-chemical one, and definitely larger for systems with inner ability to "decide").
Preliminary assessment: 3 days
Peer review: 4 - 6 weeks
Final decision: 2 weeks
Production for online publication: 1 week
Article Processing Charges
Journal of Autonomous Intelligence is published by Frontier Scientific Publishing (FSP), which supports knowledge sharing and open access business model. We are a supporter of the Budapest Open Access Initiative (BOAI). All journals published by FSP are international open access journals. All articles published on FSP journals are freely available online for reading, downloading, and distribution. FSP assures that no university library or individual will have to pay to access any of our journals, therefore, there will not be any profit gained from publishing our journal articles online.
The Article Processing Charges are meant to support the journal's associated expenses. The publication fee for each manuscript accepted for publication is USD 800. The processing fee of the articles is to be paid by the sponsoring organization, research foundation, or institute of the authors.
Waiver Policy
For high-quality articles graded by our editorial board members and authors from low-income countries with difficulty to pay, FSP will access in a case-by-case basis and may approve certain discount to ensure the publication of high-quality articles. FSP reserves the rights to approve or decline any such request. Please contact: contact@front-sci.com.
How to submit
As part of the submission process, authors are required to check off their submission's compliance with all of the following items, and submissions may be returned to authors that do not adhere to these guidelines.
http://jai.front-sci.com/index.php/jai/about/submissions#authorGuidelines
http://jai.front-sci.com/index.php/jai/about/submissions#onlineSubmissions
Registration and login are required to submit items online and to check the status of current submissions. Or send directly to jai@front-sci.com.
Indexing and Archiving
Journal of Autonomous Intelligence (JAI) aims to be indexed by world-recognized databases.
All the articles published online will be archived by Portico for long-term digital preservation.
Authors are encouraged to self-archive the final version of their published articles into institutional repositories (such as those listed in the Directory of Open Access Repositories).
 Authors are also encouraged to use the final PDF version published on the website of Academic Publisher.
Editorial Office of Journal of Autonomous Intelligence (JAI)
Email: jai@front-sci.com
URL: http://jai.front-sci.com/index.php/jai