Artificial Intelligence for Construction Industry
Submission deadline: 2024-02-29
Special Issue Editors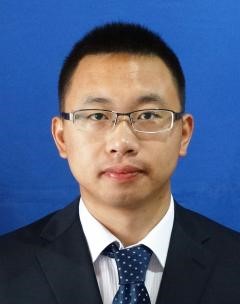 Prof. Shi Yin
Hebei Agricultural University, China
Interests:
Algorithms and Optimization; Healthcare Big Data; Social Network Data Analysis and Mining; Fuzzy Rule Based Systems; Cognitive Computational Science (including innovative models and paradigms from digital humanities and quantitative and qualitative social sciences); Civil Engineering Innovation for Sustainability; Geen Building; Green Building Technology; Digital Engineering in Construction; Health Issues Relating to the Natural and Built Environment; Smart Buildings; Smart Cities; Sustainable Supply Chain Management
Special Issue Information
Dear Colleagues,
As one of the largest industries, the construction industry can not only drive national economic growth, but also create a large number of employment opportunities. However, it also requires a large amount of resources to be consumed in the process of design, construction, and maintenance, which is not conducive to socio-economic development and environmental improvement. Therefore, the development of the construction industry faces many challenging issues. For example, costs, productivity, health and safety, and resource shortages.
Artificial intelligence, as a cutting-edge digital technology, provides a new development path for sustainable construction and infrastructure management in the construction industry. However, there are still many challenges related to artificial intelligence in the construction industry, so researchers need to seize the valuable opportunity of digital development of artificial intelligence to fill the existing gaps in research related to the construction industry. We invite researchers from different disciplines to submit original research for consideration in this special issue. In order to promote the development of the emerging construction industry, this research is necessary. Welcome theoretical and empirical research related to artificial intelligence and sustainable development in the construction industry, including but not limited to:
Applications of Artificial Intelligence to construction planning and management problems;

Innovative computational strategies and numerical algorithms for large-scale engineering problems in the construction industry;

Multicriteria optimization methods and their applications in the construction industry;

Applications of uncertain optimization methods in the construction industry;

Application of machine learning methods in the construction industry;

Cloud computing in the construction industry;
Research papers related to AI for sustainable construction and infrastructure management are welcomed.
Prof. Dr. Shi Yin
Dr.Jiayi Yin
Dr.Tongtong Sun
Guest Editors
Keywords
Artificial intelligence; Sustainable construction; Automated technologies; Construction management; Advanced buildings and infrastructure systems; Fuzzy mathematical modeling